The Xray administrator can set the default columns layout for each table of Xray views.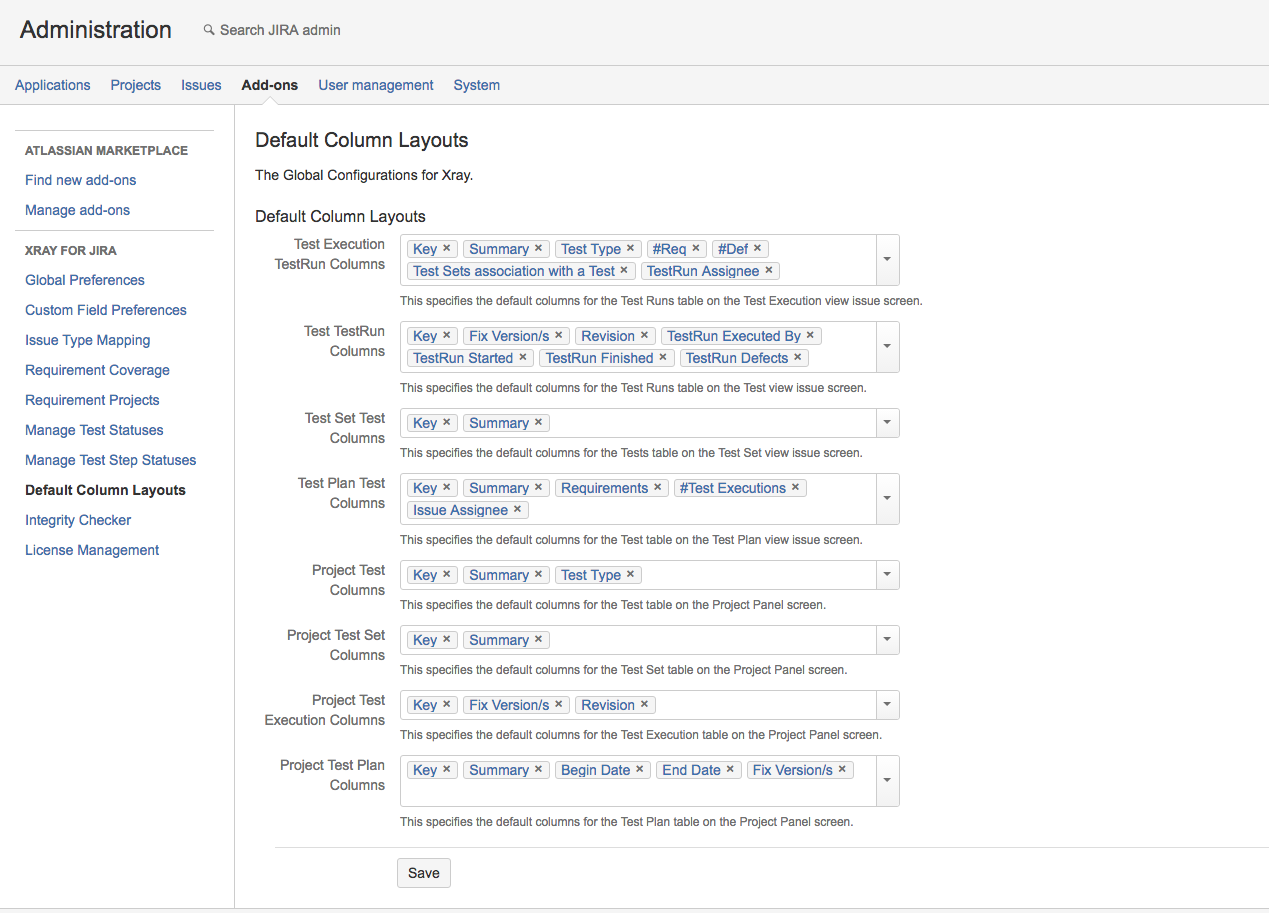 Each Xray page will have a table with configurable columns
In each Xray table, you are free to choose what information you want in each page. 
Reseting to default columns
If you want to reset the columns configuration to its default values, click Restore Defaults.