Xray Mobile App will let you visualize your reports, track the most important projects and perform field testing on the go.
For modern managers, visibility into your team's progress lets you proactively manage problems even when you can't be at your desk.
You can "favorite" test plans, executions and pre-defined reports to make navigation easy. Need to create a new report? You can do that too.
The power of XRAY is now in the palm of your hand. 
Xray Server version 3.3.5 or above is needed to support the mobile app. Xray Cloud is not yet available for mobile.
What's new
Visualize traceability and execution reports.
Add evidences to your test runs using pictures, videos and audio.
Track your favorite reports, executions or test plans.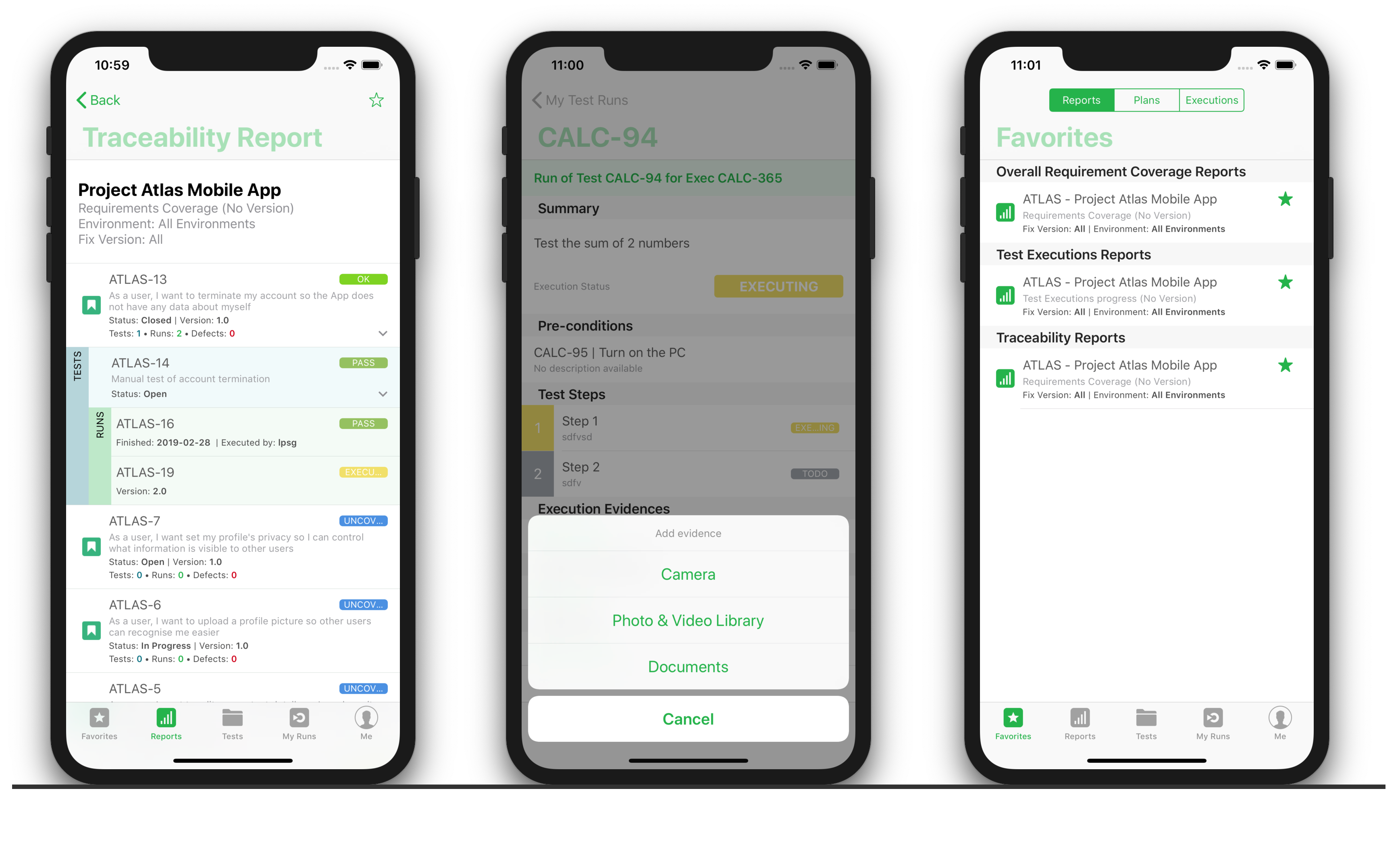 In this section: