...
Select the Xray project where you want your Manual Test cases to be imported. 
Set the Date formats that will be used for all Jira custom fields and also to the Manual Test Step Custom fields of type "Date picker" and "DateTime picker".
...
Check the Hierarchical Test Organization - Create Folders option to allow mapping the imported Manual Test cases Test Repository Path on the Field Mapping Page

Info

To have this option available, you must be able to, at least, access the target project (i.e., browse permission), the Hierarchical Test Organization must be enabled in Xray settings, and:

Or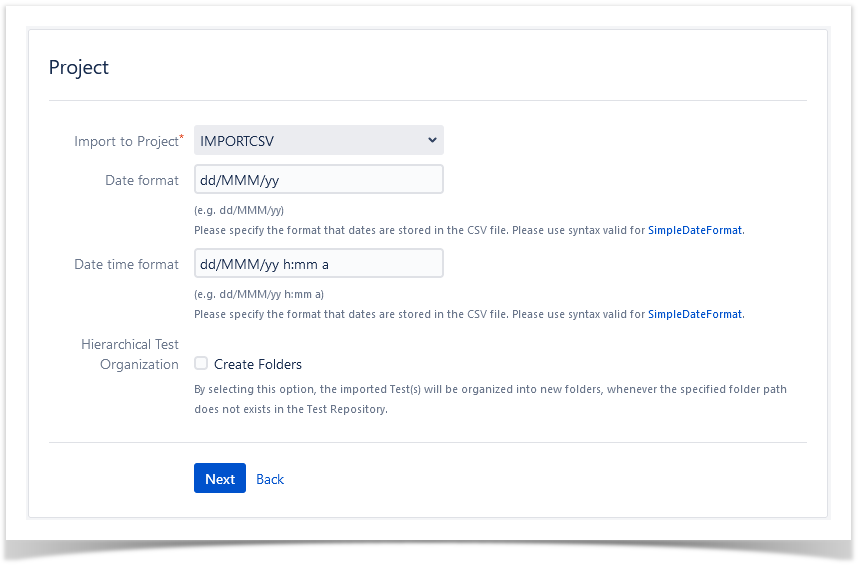 Image Added
Field Mapping Page
...