...
This information can be seen in the Test issue screen (see next screenshot) or in other places that show a list of Test Runs (e.g. Test Plan issue screen).
The same test has been executed in both Test Environments (a Test Execution per Test Environment).
...
The recommended way to deal with environments having multiple dimensions is to treat each dimension (e.g. browser name, operating system name) individually. In other words, add the values of each dimension to the "Test Environments" field separately.
Whenever you assign "macOS" and "Firefox" to the Test Environments of a given Test Execution, it's equivalent to saying that your Test Run is scheduled for/was run in the "macOS" and also in the "Firefox" environment.
...
Windows10, Chrome (failed)
Windows10, Firefox (passed)
macOS, Firefox (passed)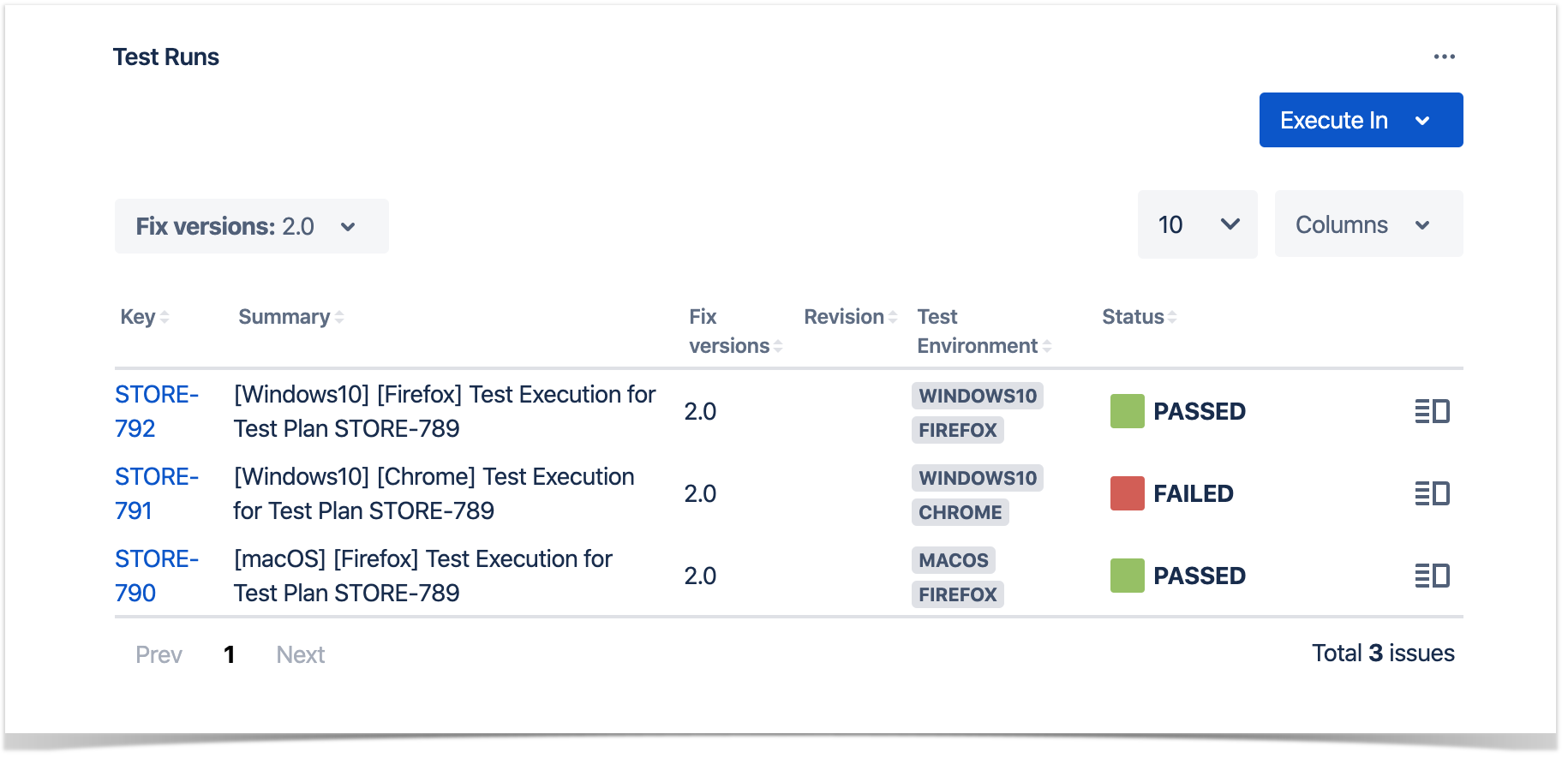 Image Removed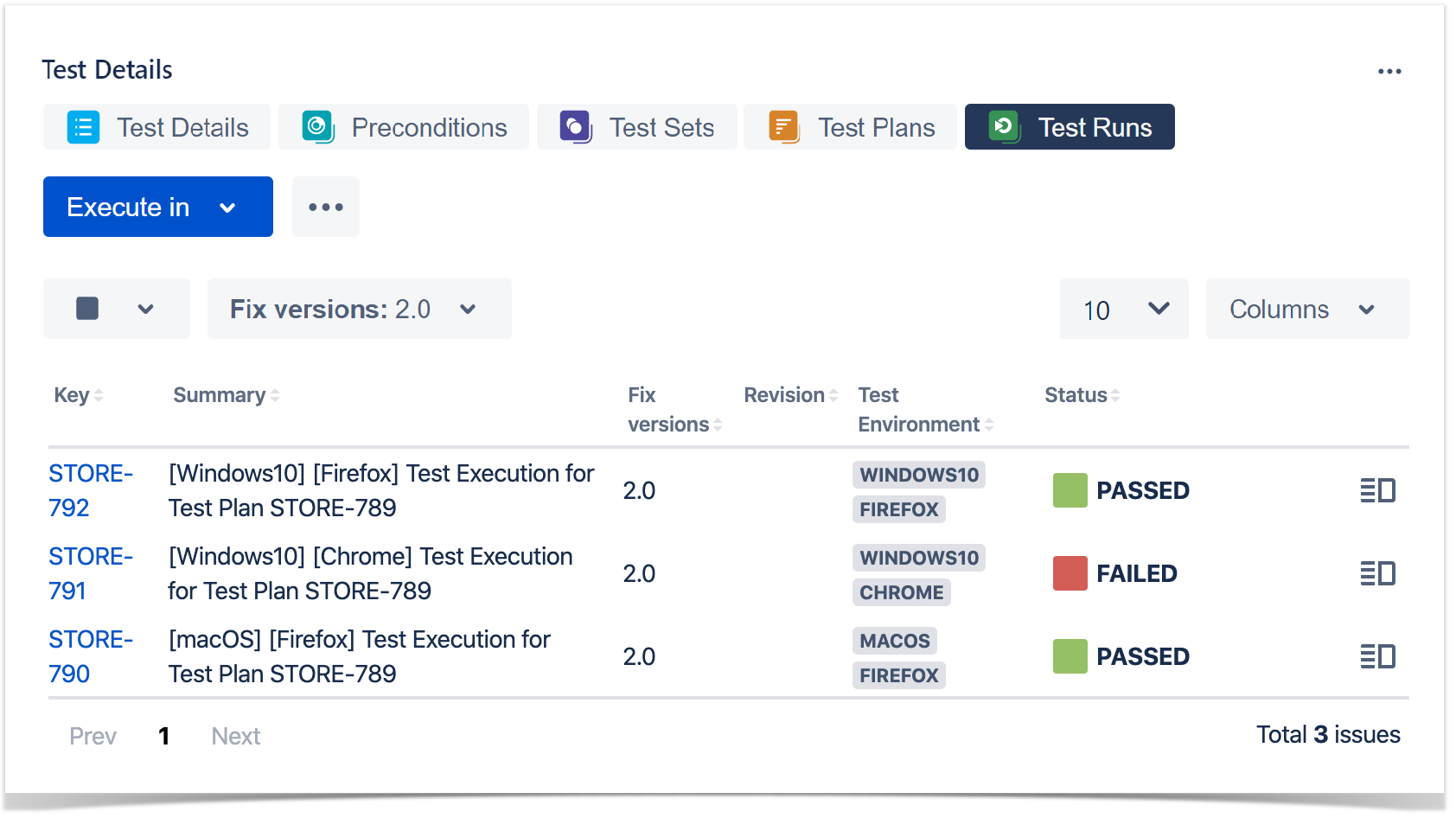 Image Added
The calculated status of the test, per Test environment, will be the following.
...