...
The name, error message, duration, and status of  Robot's keywords will be imported and stored in the test run results.
...
Information about each Robot keyword (i.e., step), along with the corresponding status, are is displayed in the Context section of the Execution Details of the Generic Test.
The example below shows the execution details page of a Test containing both test keywords as well as the final test teardown keyword.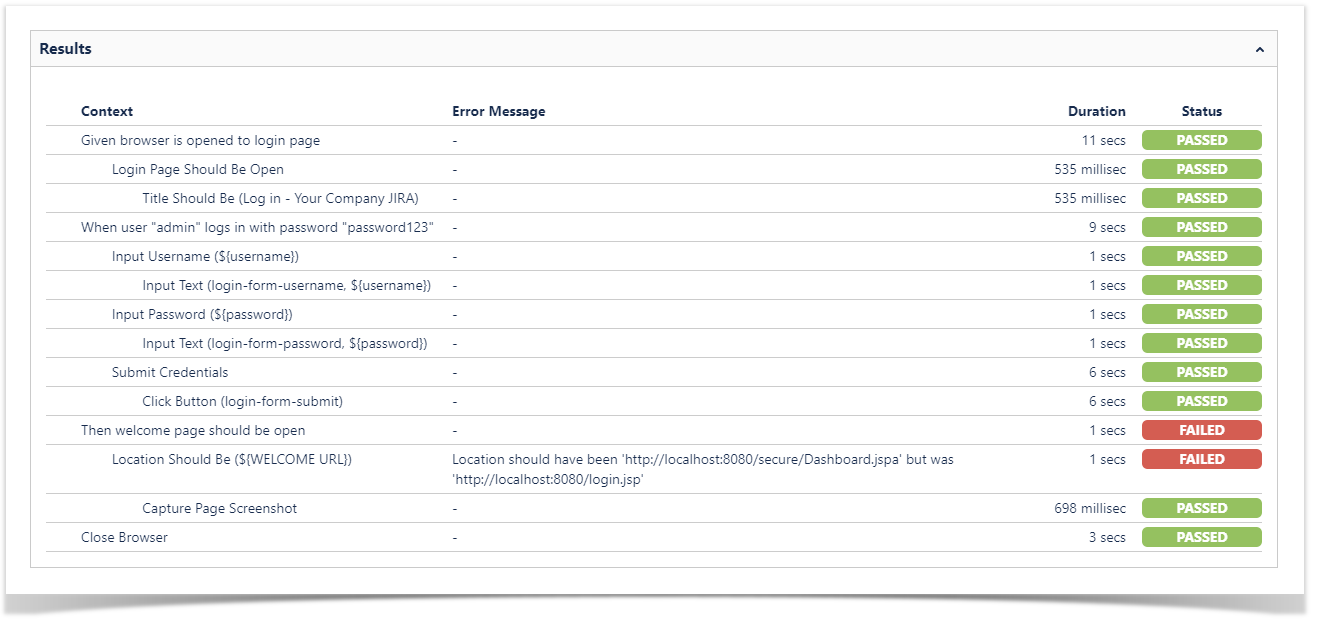 Image Removed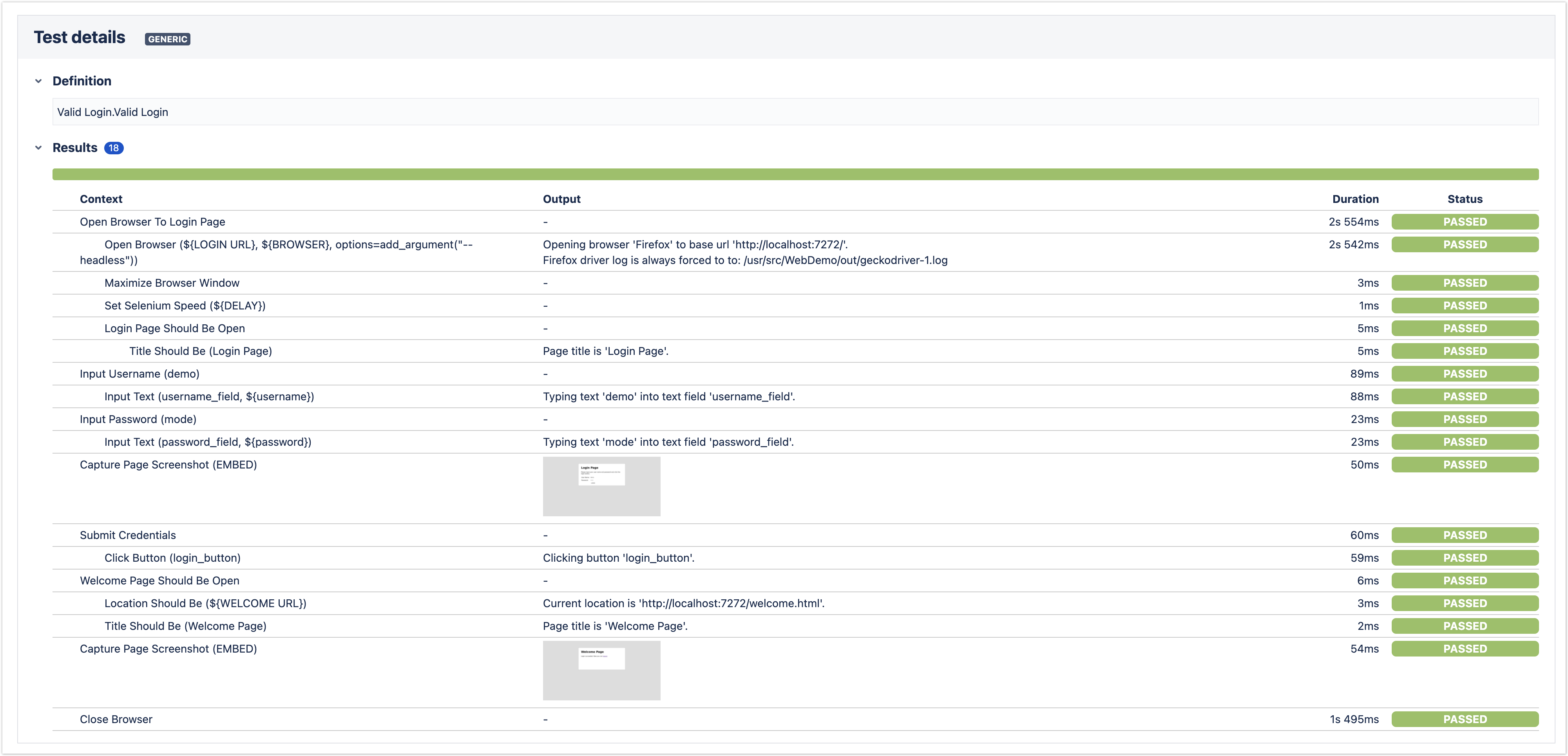 Image Added
Info
If the XML report contains embedded images such as screenshots, they will be also be imported by Xray and displayed on the report.
Status
Robot Framework's test case status maps directly to Xray test run status FAIL and PASS.
...