15 January 2019
The Xray team is proud to announce the release of Xray 3.6.0.
The main goal for this version is to improve the Requirement issue web panel by providing a full data table with pagination, search and sort capabilities.
Also, now there is a dedicated "Actual Results" field on the manual Test Step results. The actual results field also supports embedding images.
Another useful feature can be found on the Test Plan issue. Users can now use the new filter component with the ability to use any Jira field for filtering, as well as JQL.
As part of our continuous improvement, more performance enhancements have also been included in this version.
Discover the key features below. 

Upgrade Notes
Upgrading Xray to 3.6.x
Upgrading from versions < 3.2.x
If you are upgrading from a version lower than 3.2, this implies that an upgrade task will run to pre-calculate historical data. This action is a one time action and it will run in the background so that Xray is still available during the upgrade. A  re-index  operation of your Jira instance is required so that the internal data becomes searchable and usable by Xray.
Please be aware that this upgrade task will run immediately after updating Xray. As this operation can take some time and use a considerable amount of server resources, we suggest scheduling the upgrade of Xray outside of business hours. It is always possible to cancel the recalculation operation in the Xray configuration section → Custom Fields → Maintenance.
Upgrading from versions >= 3.2.x
If you are upgrading from v3.2.x or v3.3.x to v3.6, you must recalculate data in the Xray configuration section → Custom Fields. This recalculation is necessary because of the huge improvement in the amount of data that Xray needs to add to the table and to the Lucene indexes.
As this operation can take some time and use a considerable amount of server resources, we suggest scheduling the upgrade of Xray and the recalculation of the custom fields, outside of business hours.
Downgrading from Xray 3.6.x
Downgrading from any version
Downgrading from Xray 3.6.x to a version less than 3.2.0 implies that you must perform a re-index afterward. This is because from Xray 3.2.0 onwards, the content and format of what Xray indexes, has changed.
Historical Coverage Gadget
Some configuration parameters for this gadget were modified as a result of supporting multiple projects whenever using a saved filter as a source. It is possible that some users will get errors on the gadget after downgrading from 3.6.x. If this happens, please edit the configuration to ensure the gadget is configured properly. 
Release highlights 
Test Coverage data table enhancements
You can now use a full-featured data table to better analyze the Test Coverage of a requirement issue. This data table provides:
pagination

filtering

sorting
Other useful features have also been added in this view:
Deleting Test links directly from the data table. The bulk delete operation is also available.

Creating Test (or Test Set) links using the Xray issue picker dialogue. This dialogue provides improved search capabilities for Tests and Test Sets.

Checking the latest Test Runs affecting the status for each Test. You can now pinpoint the exact executions that are being considered for the Test Status and consequently the Test Coverage for a Requirement.
Learn more about the new Test Coverage data table 
here
.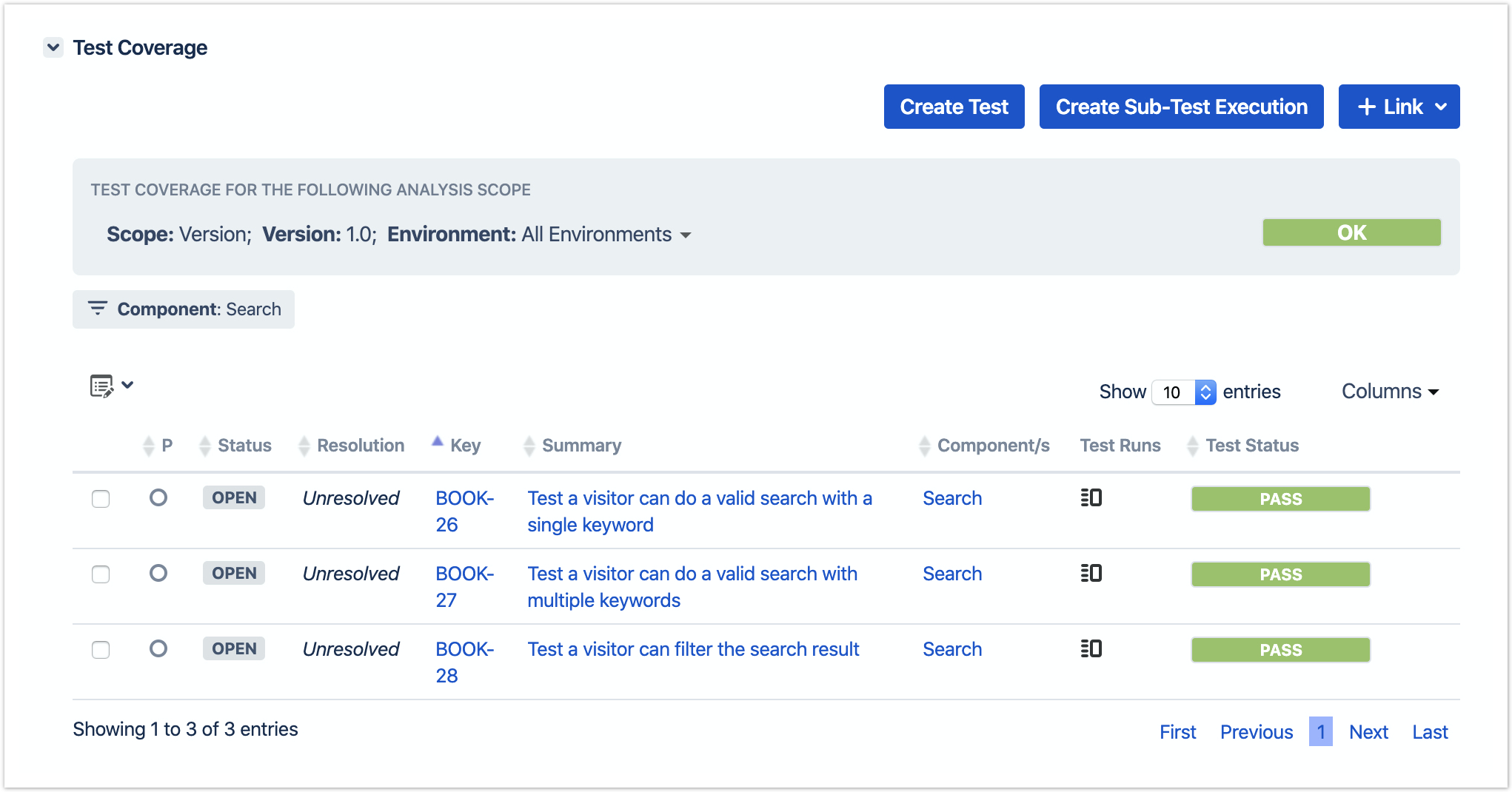 New "Actual Results" Field on Test Steps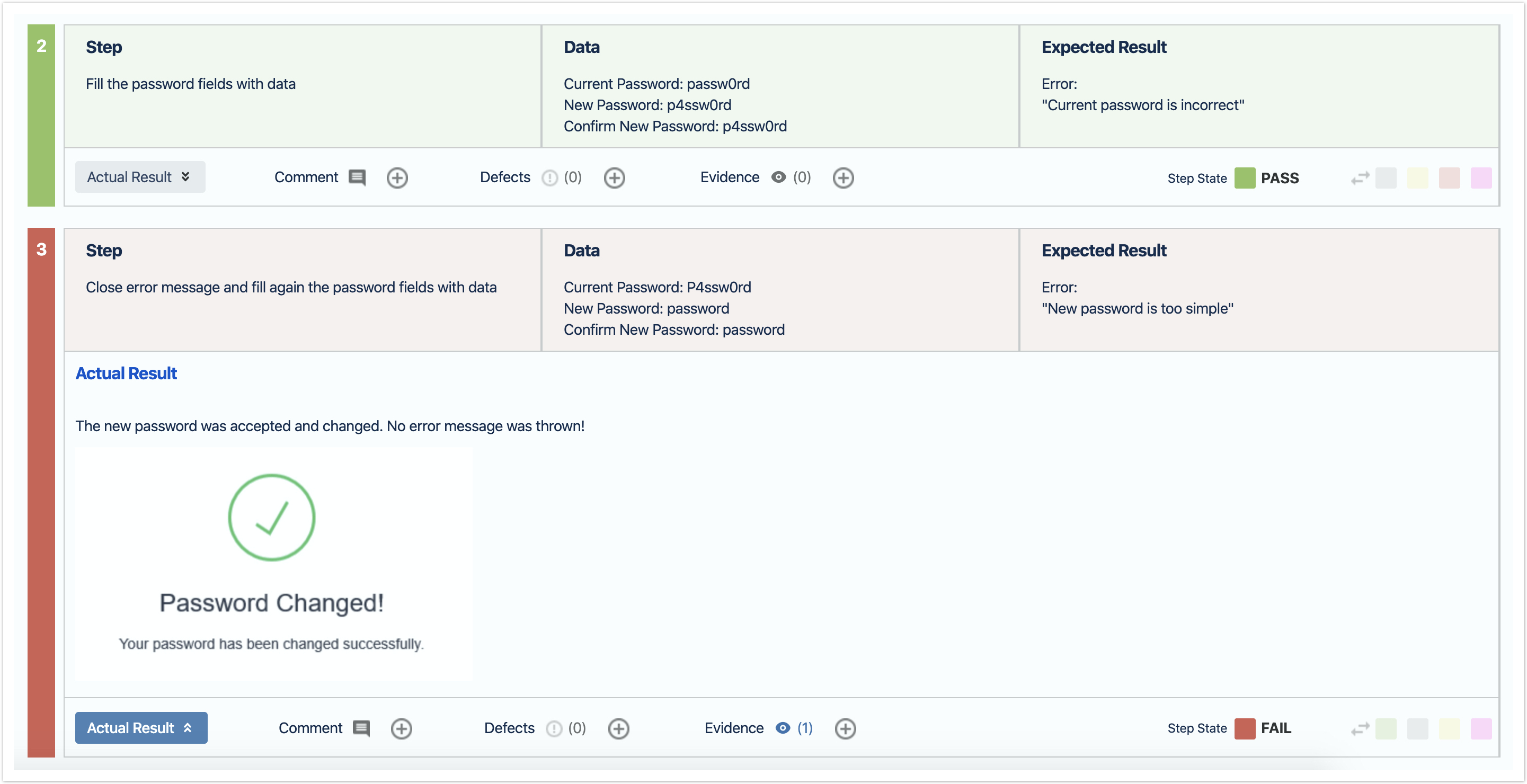 You can now set the "Actual Results" when executing Test Steps.
This field supports the Jira Text Formatting Notation. You can also reference attachments/images from the evidence available on the Test Run using the markup notation.
Learn more about this feature  here .
Improved filtering on Test Plans
Filtering Tests within a Test Plan issue has improved. It is now possible to use any issue field (native or custom fields) on basic searches and use JQL directly.
The filter values (and JQL) are also saved in user preferences so that users do not lose context when navigating between issues and reports. 
Learn more about this feature here.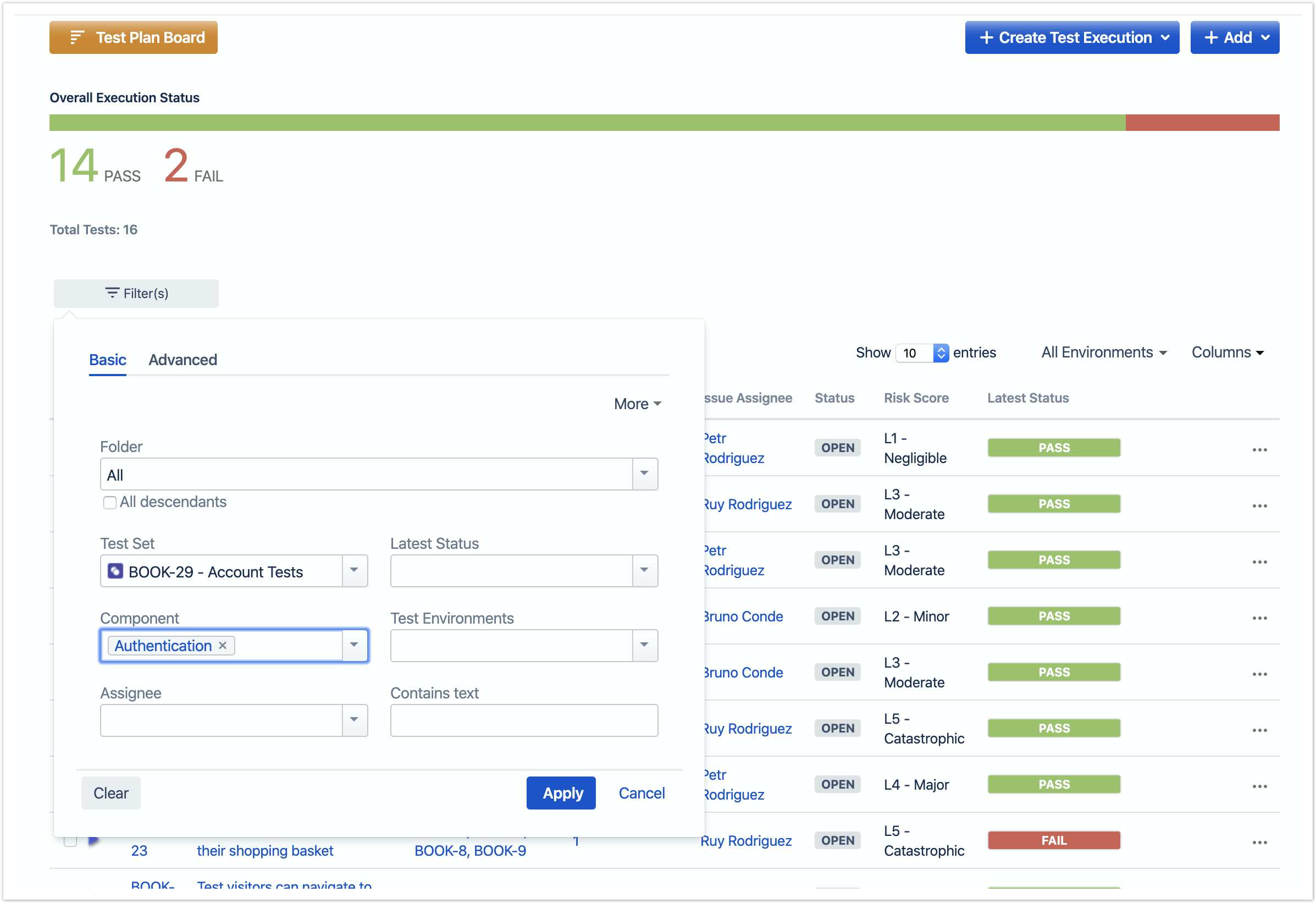 Performance improvements
As part of our effort for continuous performance improvements, we have enhanced the loading time of the Requirement issue's Test Coverage web panel. We have also improved the load time of the Test Repository folder.
Improving performance is an ongoing effort for us, so you can expect additional enhancements to come ahead.
Please take a look at the resources, Usage tips to improve performance, containing setup and "best practices" for optimizing Xray performance. 
Just one more, yet important, thing...
Documentation is always important and sometimes you may miss it. We added a set of relevant articles to our already extensive documentation.
In this release, you may find some additional tutorials for test automation frameworks along with some information for taking advantage of additional applications that can integrate with Xray.
We've also updated Working with Test Environments page substantially, to clarify benefits, usage, and recommendations related to Test Environments.
Here's a sum-up of all the relevant articles that we've added:
Integrations
Tutorials with automation frameworks
New Features and Bug Fixes in this release
Key
Summary
T
Created
P
Status
Resolution