When you purchase or try Xray, often you already have one or more projects you're working on and you want to test. Xray provides the ability to transform a regular project into an Xray Test Project without having to configure anything manually, even if you have custom schemes.
Enable Xray Test Project using the Project Administration page
 In order to add Xray Issue types to your project, click on Actions -> Add Xray Issue Types.
Please note
Since the Issue Type Scheme being used by your project may also be used by other projects, in order to add Xray's Issue Types from the project settings page you must belong to a group allowed to do so in Xray settings. The allowed groups to add Xray Issue Types can be defined in this setting.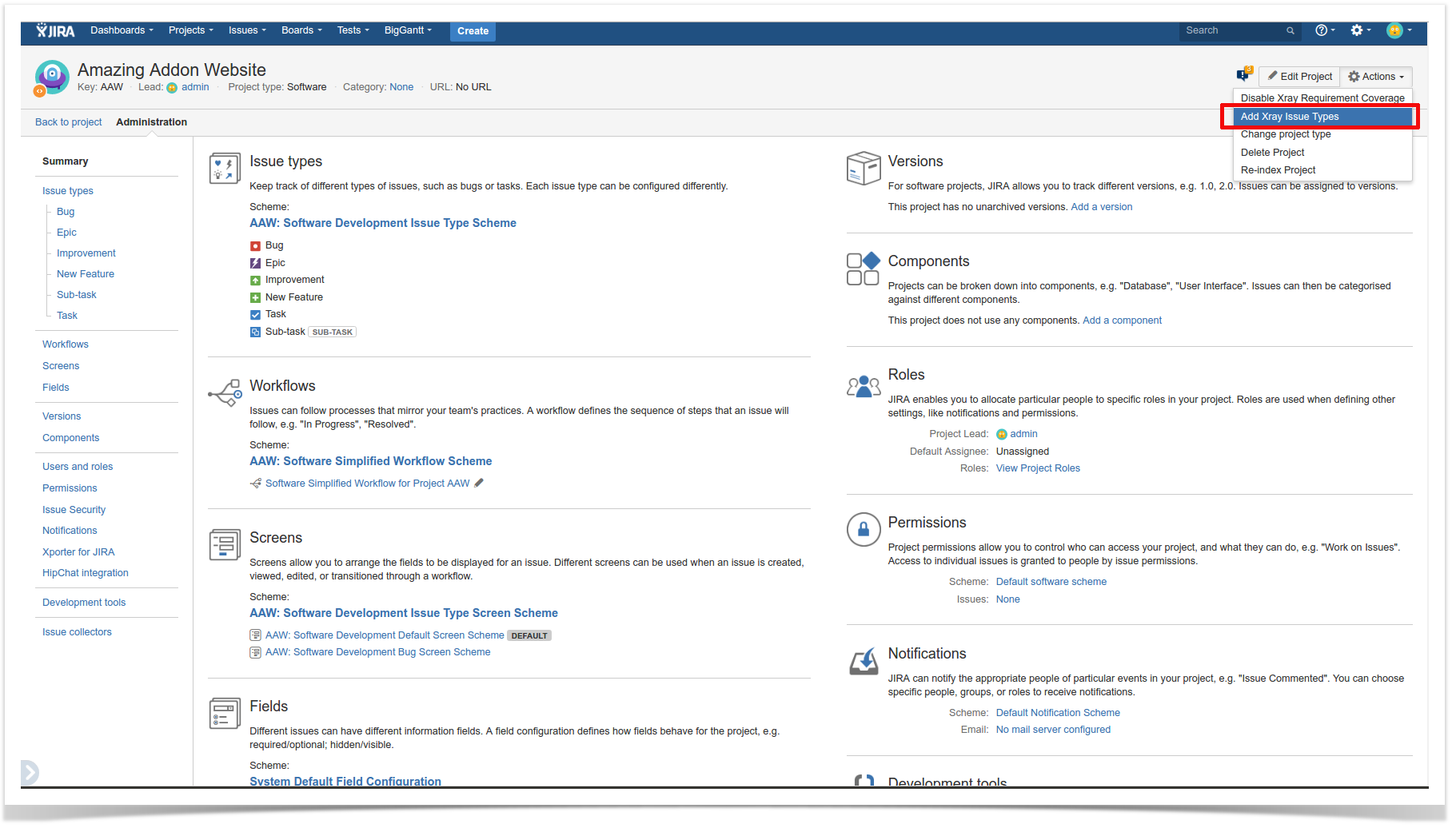 Note that reverting this action is not as straightforward because Xray does not know what configuration your project prior to adding the Xray Issue Types. Thus, you would have to reconfigure your schemes manually to remove the Xray Issue Types.