This page provides a list of useful resources, including access to our Support Team and more.
Do you need help with Xray? Would you like to book a demo? Please don't hesitate to contact us.
Access Support (In-App Support/In-App Chat Support) & Resources from Xray
You can also access some of the resources and support from Xray itself: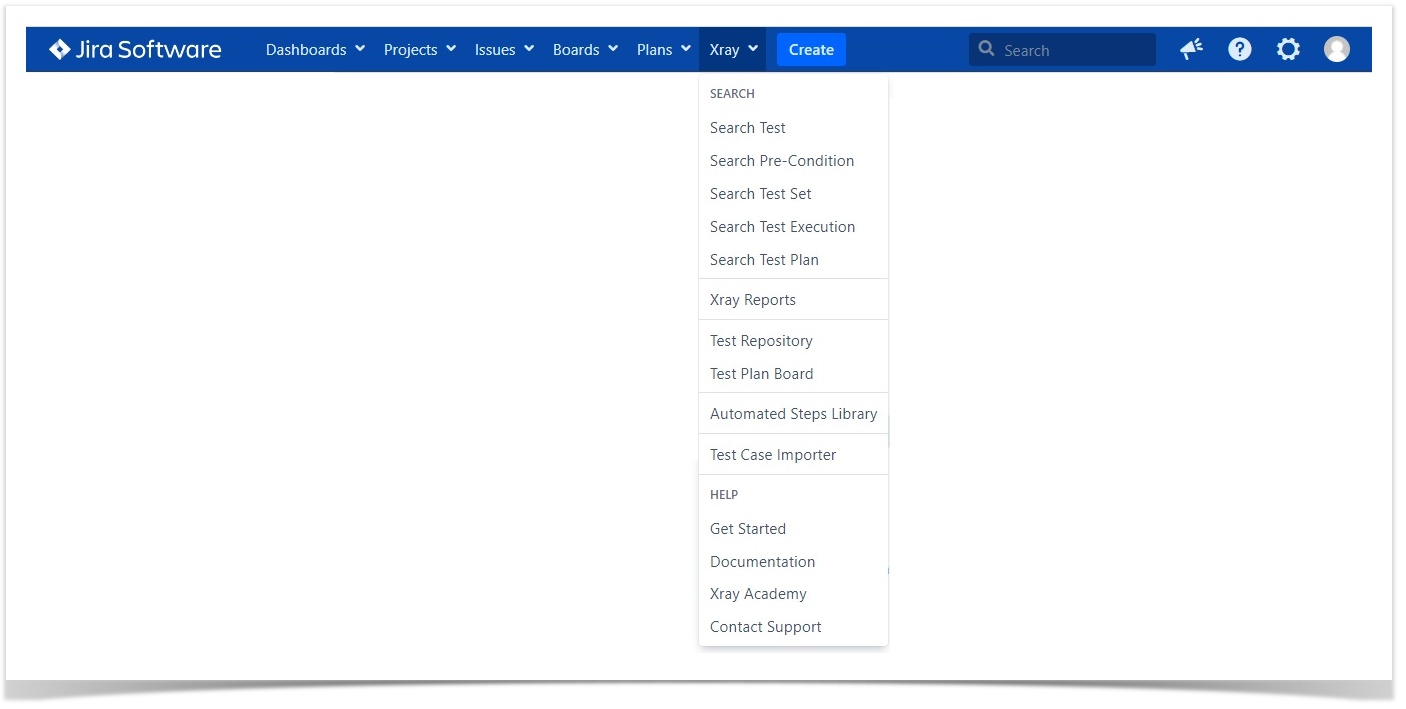 From the help menu, you can:
Go to Xray Start Page

Access the Xray 

Documentation

Join

Xray Academy

for free and explore the courses that we have set up for you

Contact Support Team (In-App Support/In-App Chat Support)
You can use feature In-App Support to Contact Support Team via Service Desk (you'll be redirected to the correct service type)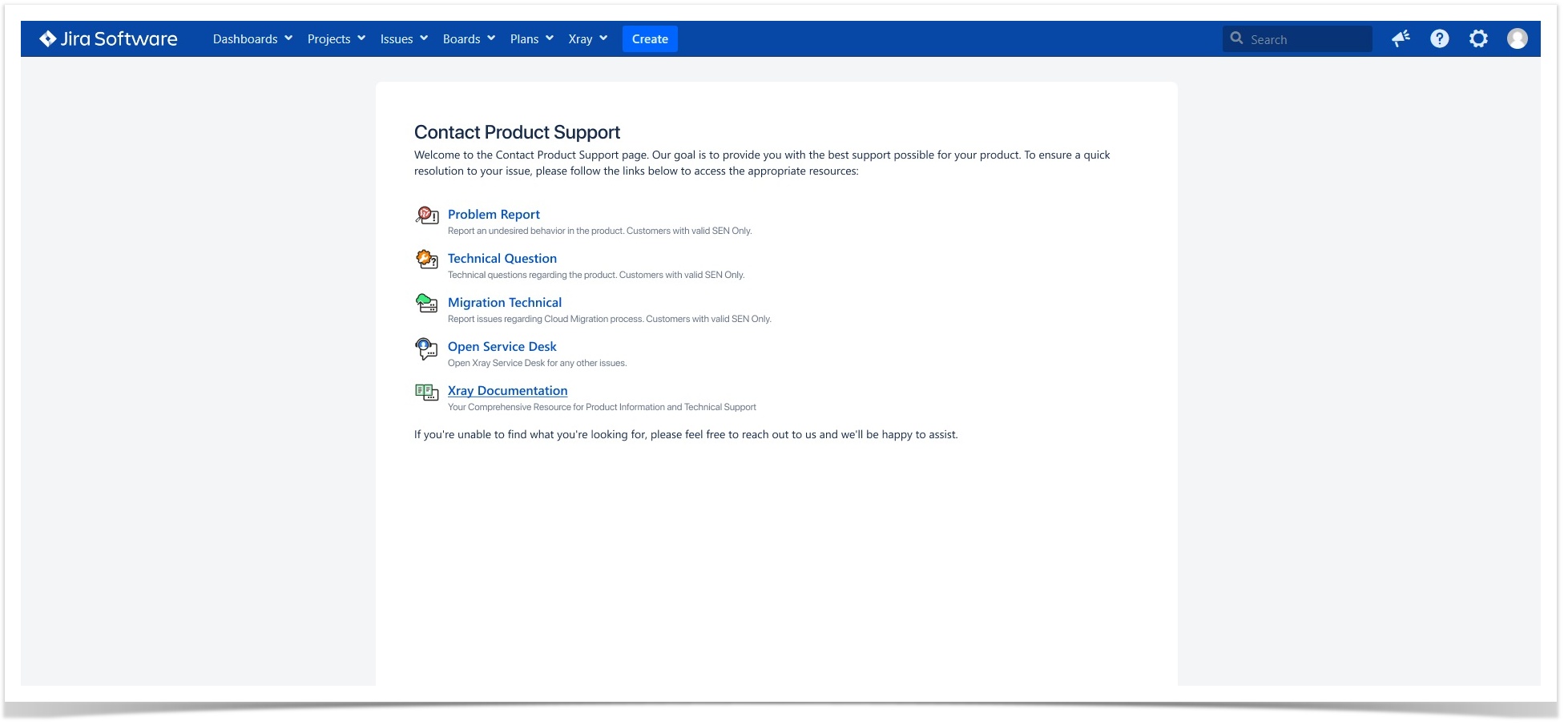 In-App Chat Support
Starting Xray version 7.1.0, new customers, and customers that renewed their licenses, can use the In-App Chat Support feature.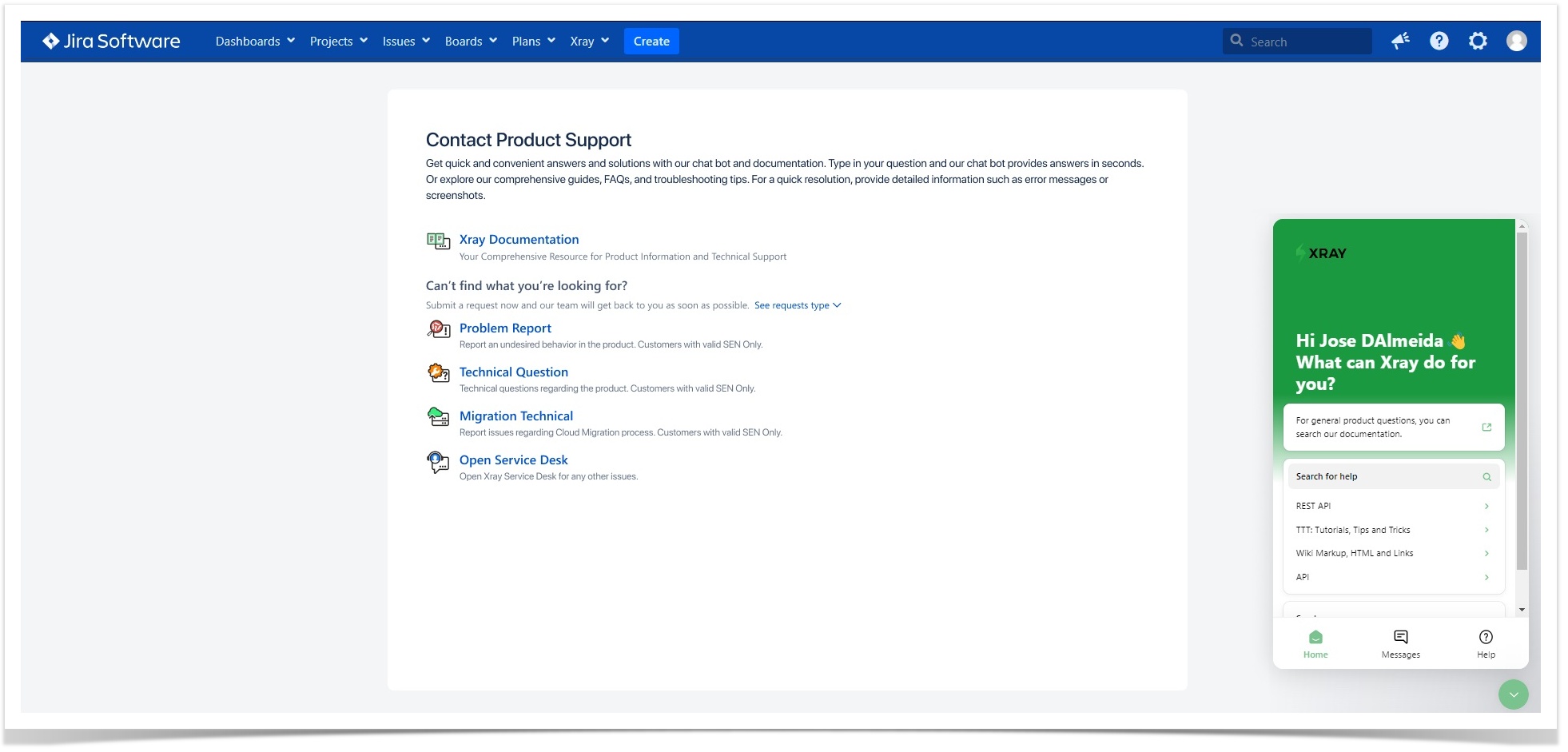 With In-App Chat Support, you can:
Have the same support as with In-App Support (

Contact Support Team via Service Desk

)

Additionally, in the Xray Product Support page, you will have access to a chat window that gives you:

Access directly Xray online Documentation,

A searchable set of Product Documentation and Support Knowledge Base articles, where you can find answers to your questions (you can rate the usefulness of those articles),

A messenger that allows you to put questions to our bot, and in case you don't get a satisfactory answer, you'll talk live with one of our support agents. You can also rate the support given in this messenger.
Learn more about In-App Chat Support at: In-App Chat Support.